PHOTOGRAPHY ASSIGNMENTS
Photography has always been more of a passion to me then work or a profession. Even though it requires a lot of hard work, it is the passion and dedication in the craft and different subjects that captures the photographers full attention and skill to create the difference between a photo and a photograph. While being based in Europe and Asia this very passion has led me on journeys with clients, from big to small, and confronted me with a various amount of different and unique assignments to create the work you are looking at today. Specialized in sport, reportage, portrait and event photography I enjoy receiving other request on a regular basis. To be challenged and experience all kind of different fields has always been important to me so please do not hesitate to send me your request or idea. Please see below for further information about photography assignments and other services I offer.
Thank you for your interest in my work, I am looking forward to hear from you.
"Stev has worked with us for a number of events across Asia. He's the guy that doesn't stop running around for the entire time, just to make sure he is capturing the perfect, magical moment that happens in sports. A professional and dedicated talent for any organization."
Barbara Bosiljanoff
International Communications Director
"Stev is a very talented and unique photographer who was definitely a win for all projects he was booked for. He is 100% reliable, patient, considerate, hardworking, and stays positive no matter what happens. He's creative on set, and well-versed in post productions. Steve is also an excellent communicator and troubleshooter with a charming sense of humor, which makes him delightful to be around, especially during challenging productions."
"Stev has been instrumental in capturing the greatest moments of all our events and has been with us since day 1. He is a valuable member of the WLC family."
Fine Art Prints
Photographs look best in print, so if you look for that special touch in your restaurant, office or living room, you have come to the right place. From wall paper to acrylic glass to paper prints and framing, I offer most of my work as fine art prints and take care of everything for you, including worldwide shipping!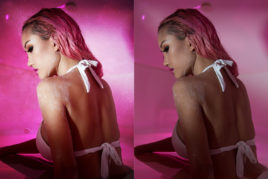 Photo Retouch
Editorial, color corrections, styles or a little dust on your lens that needs to go, no matter what corrections or edits you are looking for to put on your image I am happy to help. Get in touch with me and I will make sure to make your picture look perfect.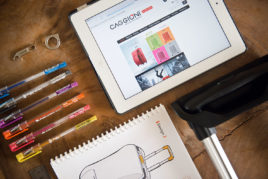 Content Creation
Are you a business, brand or blogger and need to create content in form of photography for your social media and/or marketing purposes? With a wide range of content I will make sure that your business looks perfect from any angle.
Workshops
To inspire a new generation, holding talks about my journeys as a photographer or simply help others to step up their photography skills, I am always stoked to offer a wide range of different workshops and seminars.